What a day! Conditions were near perfect. A light rain the two days before, a quality field of racers and a long weekend helped launch this 4th of July celebration with gusto. A fierce battle raged between Adrian Gervais and Kimball Clayton for top honors. Adrian prevailed with only seven seconds between he and Kimball after the first lap and a fourteen second lead after 30 miles! Adrian, Kimball and 3rd place Pro Class Greg Peterson recorded the three fastest "Hot Laps" on record here and were the only three to break the 16 minute mark. In case you don't know, the Escamo Hot Lap is dead engine start, once around the track, through the trail, and back around the track. Adrian now holds the record with a 15:08!! What a show! It was a little on the warm side and there were a few DNFs but a quick plunge in the swimming pool helped bring most back to operating temperature. Special thanks to all the fine folks who joined us for this celebration. Extra special thanks to Pat, Mel and Matt Daniels, Donna and Tom Couture, Dr. Tommy Boshell, Jim and Sherri Kennedy, Randall Baker, Will Ditto, Billy Ray Coleman and all the others who helped make this a great day.
Matt Daniels...B Class Winner!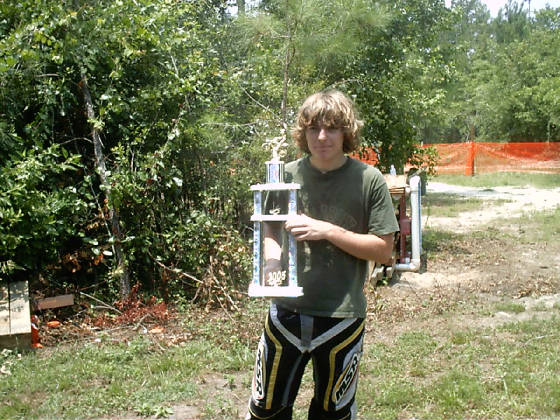 Congratulations to Daniels Race Team!
FORTY PLUS Champion...Dave Cornwell!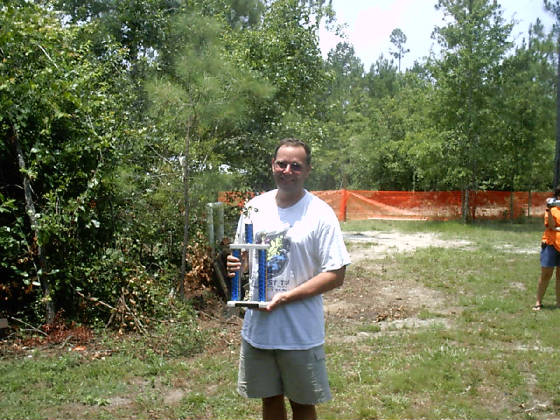 Dave makes it two in a row!
Tom Couture...C Class Champion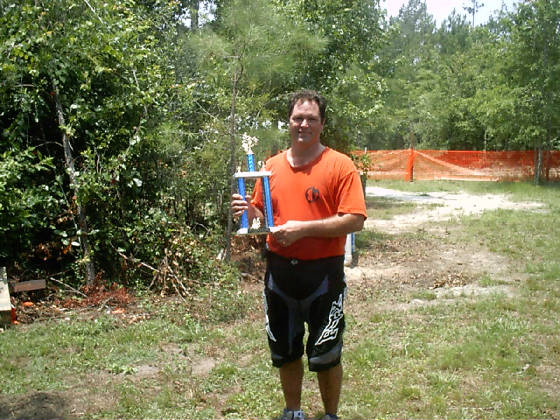 Tom rides KTM
1st Place Youth Class... Zac Campbell on a Suzuki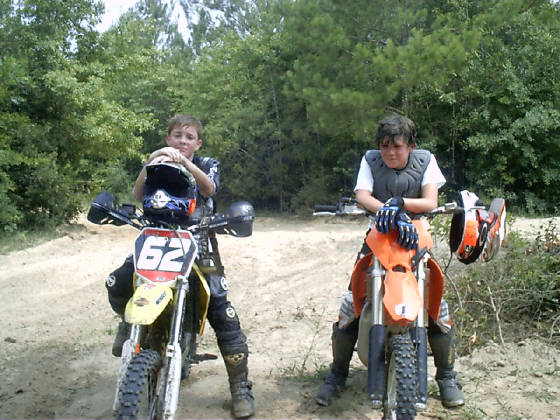 2nd place Youth Class... KTM rider Paul Miller
Brandi Kennedy...First Place Women's Class
Amelia Couture 2nd Place Women's Class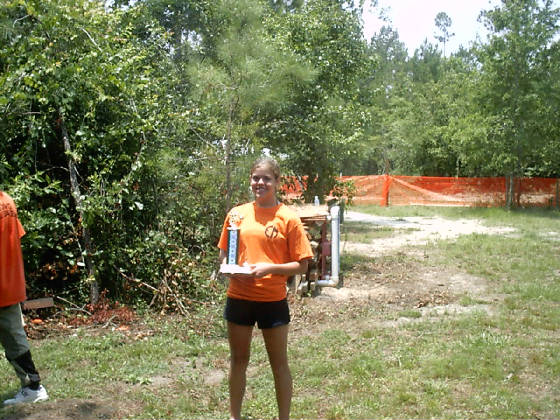 The women and youth completed two tough laps!
Taylor Boshell 1st Place Kid's Class!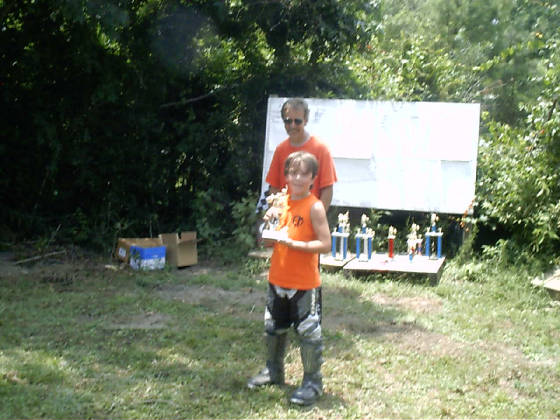 Taylor's sister took 2nd! Talk about sibling rivalry!
Emily Boshell 2nd Place Kid's Class! You go sista!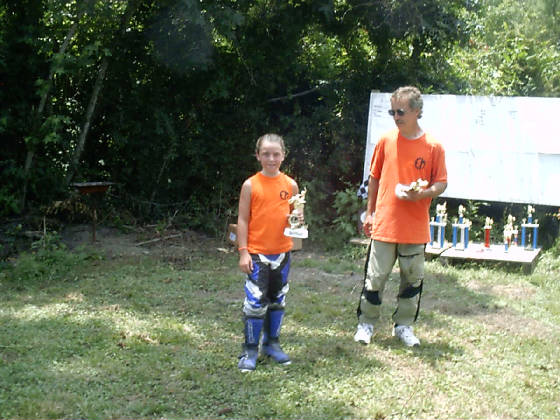 Emily was leading until sliding out in a hairpin! Kool Kid...
More pictures and stats including Hot Lap scores and total E.T. to be added. Check back soon....
Hey Greg...you forgot to pick up your medal and your check! I'll send it. See ya.