Current Track Schedule: Tuesday, Wednesday,Friday and Saturday from 9:00 until 5:00. Call for Sunday...
Ten Dollar Ride Fee.
There's a change in the weather!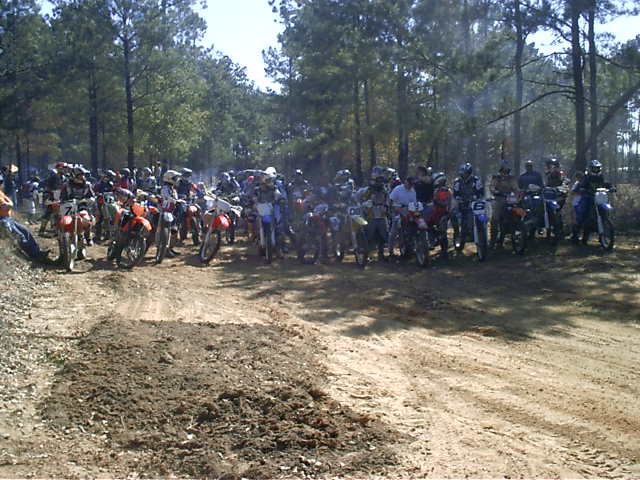 Time to head for the woods!
Need Parts?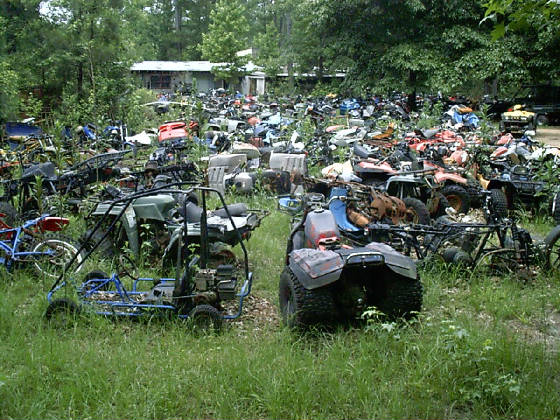 Japanese Salvage 1966 Thru 2005!
AREA'S LARGEST SALVAGE YARD! OVER 3000 BIKES IN STOCK! REMEMBER..."REPAIR, REUSE, RESTORE AND RECYCLE, SAVE MONEY AND RESOURCES!" CALL 251-867-8506!
CURRENT TRACK AND SHOP SCHEDULE:
TUESDAY, WEDNESDAY, FRIDAY and SATURDAY, ...9:00 UNTIL 5:00. Shop closes at 12:00 saturday.
CLOSED SUNDAY, MONDAY AND THURSDAY!
FOR MORE INFORMATION CALL 251-867-8506 OR 251-809-0116! THANKS FOR YOUR SUPPORT!
ROB MCLENDON AND JEFF PROVINCHER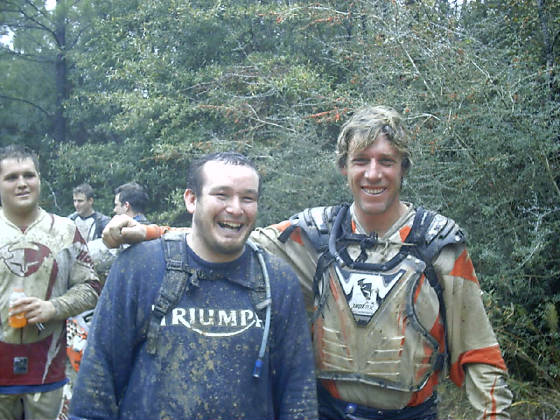 HOT LAPS AND POLAR BEAR RUN CHAMPIONS!
Jeff Provincher wins the Expert Class at the Polar Bear Run Hare Scramble for the second year in a row!!
What a day of racing. This may have been the toughest race yet at the Escamo Compound. There was a surprisingly good turn out considering the twelve inches of rain leading up to the event! Only the hardiest of racers showed up for this grueling challenge. Rob McLendon and the crew from D & D Cycles did an outstanding job of track preparation and race promotion for this event. It was a day for mud skills. As one rider said " I am using all of my skill and strength to get through the course!"
The fastest men of the day were Jeff Provincher, Tom Brooks and Rob McLendon in that order, all from the expert class. What a day ! A big muddy Escamo bear hug for all who attended and all who assisted....
251 867 8506 OR
251 809 0116 OR
EMAIL TO brewtonk@aol.com
ESCAMO HEADQUARTERS!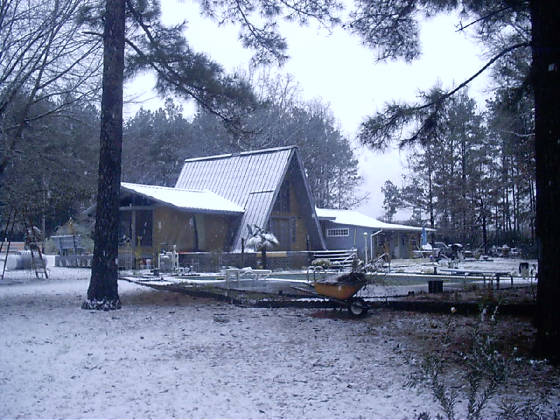 HOT LAP PHOTOS BY: RON MCCLURE AND PAUL SEAGAR
SPECIAL THANKS TO PAUL SEAGER AND RON McCLURE FOR THE FINE PHOTOGRAPHY.Click on the Photo link to view their work!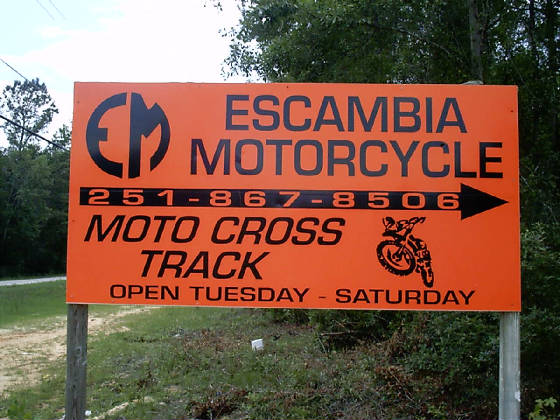 Turn right when you see this sign!
Welcome to Escamo's Attic! Sponsored by Escambia Motorcycle, located just outside Brewton, Alabama; one of America's top 100 small towns. The perfect place to get away and practice for motocross, enduro, or hare scrambles. The track is relatively mellow, which is great for beginners, but all the necessary skill builders are there. Big berms, sweeping turns, double jumps, step-up jumps, and more. The trail system is a bit more challenging and loads of fun!! The track and trail system are in constant evolution so be ready for changes from visit to visit.
Escamo's Attic is also an online store front and message board for special offers and upcoming events. You can email us at
brewtonk@aol.com
or call 251-867-8506 or 251-809-0116.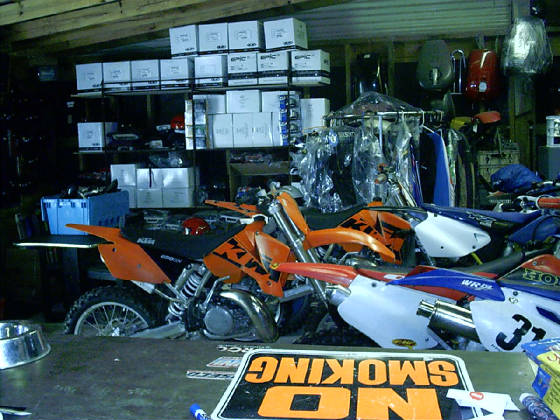 Check out the "BIKES FOR SALE" page!